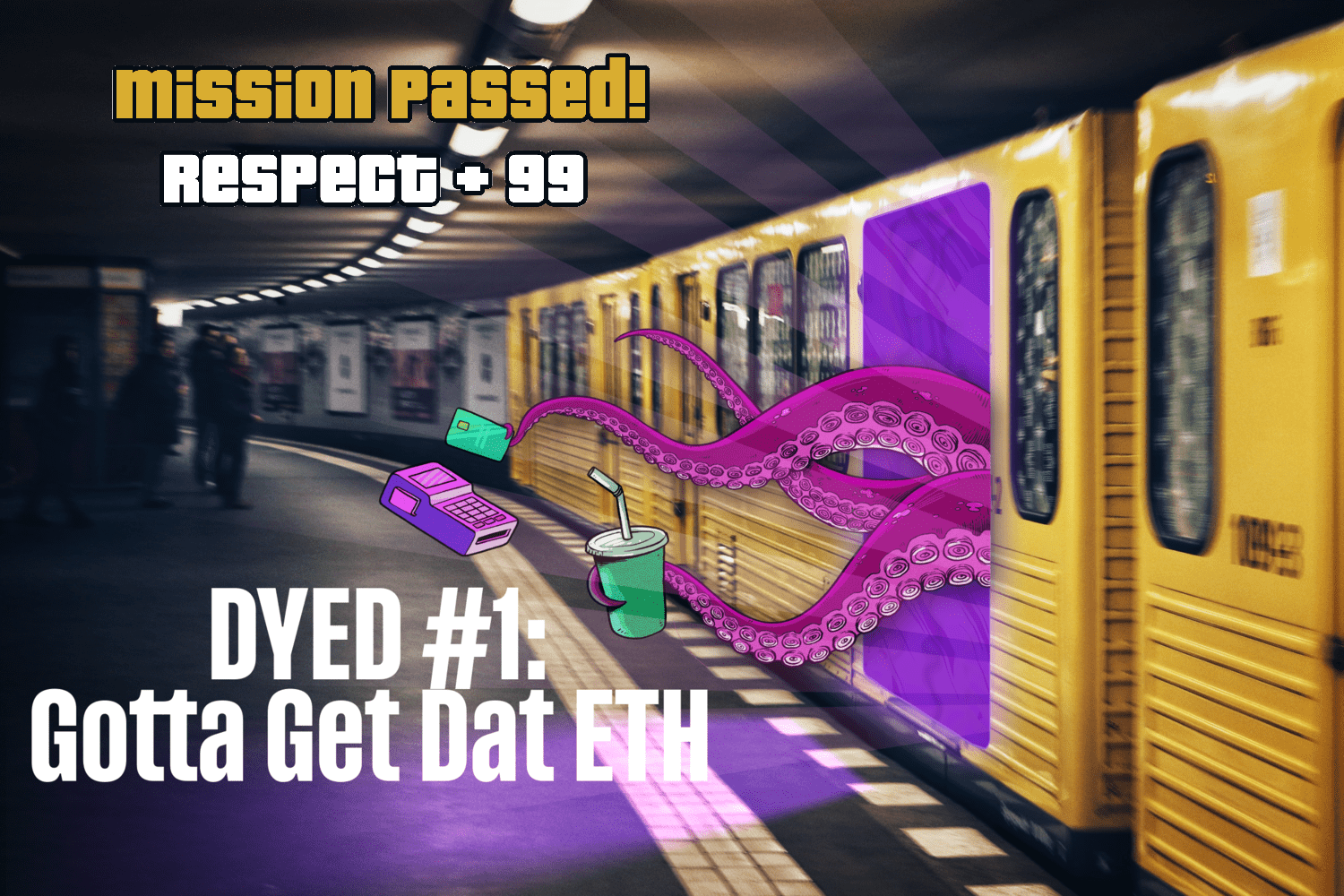 Welcome DYED Trainees, I'm thrilled to have you on board!
So first, if you haven't yet, do join the dedicated Discord channel for the program. You'll be able to ask your questions and discuss the adventures with other trainees. Bonus: once you are in here, you'll be granted the DYED Trainee title, making it super easy for me to ping you when a new mission goes live.
---
Observations
I'm really glad to see the diversity of means employed to fulfil this first mission, and especially the bonus part! The most commonly used non-custodial solutions were DEXs, unsurprisingly. However, some of you got really creative, especially one who found a way from BTC already!
It was also a great starter to clear some misconceptions on what non-custodial means. For instance, yes, a wallet like Argent is a non-custodial wallet. However, if a debit card is involved in the transaction - it means there is custody (the bank behind the card). Therefore it means that you can have custodial & trusted crypto purchasing solutions living within a non-custodial wallet. Thanks for helping me realize this is not obvious at all for a novice.
PS: Seems like quite a few Frenchies took me on my adventure/challenge. So to better gather for them - we've created a dedicated DYED-FR discussion channel.
Bonus Mission #1 Status
Info
The 10 x 25 TKN (~$20) bonus rewards (25 TKN each!) were claimed.
🎉 Congrats to @DiGloBo, @LeMageKnight, @Thomas_cie, @webbson, @Escaflown, @L0GYK4L, @cryptomooniac, @alexw, @Satish143 & @raefe!
---
Next Steps
For logistical reasons mostly (I've been travelling), I haven't been able to catch up with Vincent (Monolith's DYED Trainee) for the first mission - so there will be no audio debrief for this first one.
Thanks for indulging the quirks of me launching this right before taking a week of holidays (sound planing right there 😂). We'll do a proper debrief at the end of the week covering the first two missions.
Enjoy the rest of your Sunday, and I'll see you here and on the Discord tomorrow for the next mission!